CORONAVIRUS (COVID-19)
RESPONSE PHASES
WE ARE SO THANKFUL FOR OPBC'S FAITHFUL SERVICE TO
OUR COMMUNITY AND BEYOND THROUGH
​FAITHFUL GIVING

OVER 1,000 FACEMASKS AND MASK EXTENDERS MADE, DONATED OR DELIVERED TO HOSPITALS, NURSING HOMES, AND POWHATAN RESIDENTS

SERVING AND REACHING OUT TO NEIGHBORS THROUGH GROCERY SHOPPING, MEALS, PRAYER AND MORE
​
WE HAVE A PHASED REGATHERING PLAN IN PLACE AND ARE WORKING OUR WAY THROUGH THIS PLAN IN COOPERATION WITH THE GOVERNOR'S OFFICE AND WITH CDC GUIDELINES AS WE SEEK TO LOVE GOD AND LOVE OUR NEIGHBORS.
​
REGATHERING PHASES
PHASE 0
---
March 16 - March 29 Sunday Morning Worship Services are recorded and placed ONLINE only at www.powhatanbaptist.org, YouTube and Facebook. No meetings at the building and plans are made for online Bible Studies. Healthcare workers and the most vulnerable receive specific attention.
---
PHASE 1
---
March 30 - May 23 All Worship Services are recorded and ONLINE ONLY. A small team of worship leaders, pastors and technical support gather weekly with social distancing to record and provide content. Small Group Bible Studies, Youth Group and Prayer Meetings held ONLINE only. At Home Worship Guides and Childrens resources made available weekly along with mid-week devotions. The Church Office is open daily with Pastor Brad the only one in the building. Visitation only to those with extreme needs.
---
PHASE 2
---
May 24 - June 30 With the move to Phase 2 in Virginia and the opening of churches to begin meeting in person, many preparations have been made to help with safety.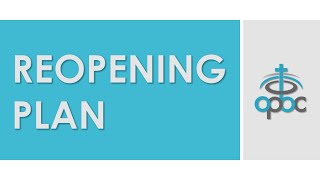 1. The church met one week indoors with social distancing, attendance by reservation only, many facemasks, marked off pews, and many other restrictions. 2. The quick decision was made to move outdoors for worship, encouraging social distancing. During Phase 2, all worship services are held outdoors, with social distancing encouraged. Small Group Bible Studies continue to meet ONLINE. Children's Ministry begins to meet in mid-June OUTDOORS. Youth Group begins to meet in mid-June OUTDOORS. The Church Office remains open with Pastor Brad and a small group of volunteers who come weekly for various tasks.
---
PHASE 3
---
July 1 - ? Worship services continue OUTDOORS with contingency plans to move indoors for inclement weather. New service times of 8:30AM and 10:15AM to help with the heat. If indoor services are necessary, all CDC and VDH guidelines will be followed. (ie 50% capacity, facemasks, distancing) OPBCKids begins meeting indoors in the fellowship hall with social distancing and leaders wearing masks. This is due to the heat. OPBCStudents continue to meet on the front lawn. Small Group Bible Studies and Sunday School classes move to IN PERSON meetings at homes, outdoors or with social distancing.
---
PHASE 4
---
Starting Date Unknown As Virginia continues to move forward in reopening, the Elders will be meeting to make long term decisions that will allow the church to make forward moves without having to adjust too many times. Please be in prayer for us to be able to return to worship indoors in person soon. Please consider how you will volunteer and how you will make concessions for the good of others as we seek to grow in unity as we worship the Lord together. Possible or Probable Moves: 1. Large Group Sunday School Indoors during each worship service with social distancing starting in the Fall. 2. Continue Small Groups in homes 3. Add a third service if necessary
---
---